ICC Language Schools offers instruction in over 50 of the world's languages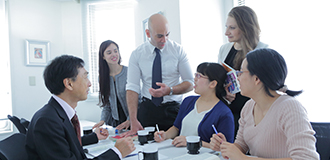 In addition to English, Spanish, Thai, Vietnamese and Japanese, ICC Language Schools offers instruction in over 50 languages to both corporate and governmental organizations.
Experienced and dedicated teachers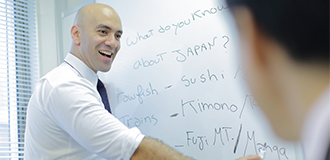 ICC Language Schools has experienced native instructors of the language you would like to study. Our highly experienced instructors have an in-depth knowledge of the language acquisition process and can assist the student with overcoming any challenges she or he may have.

Instructors are assigned on a fixed basis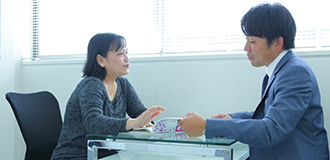 Instructors continually assess the student's improvement level and make every effort possible to assist the students progress to the end of the course.



A practical approach and instructional method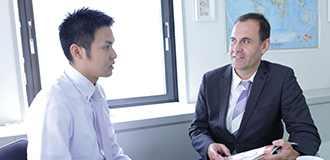 We conduct easy to understand lessons which incorporate real-life situations.
Advice on language studying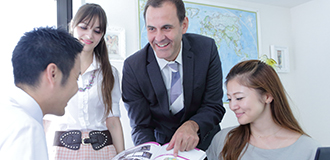 ICC's staff is always ready to listen to any wishes or problems that the student may have.
ICC's flexible lesson and
appointment system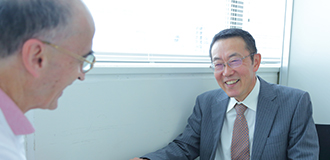 You may start lessons anytime you wish. You may choose to have a teacher sent to your
location or you may come directly to the school to study.
Some of the reasons for enrolling in a language learning program at ICC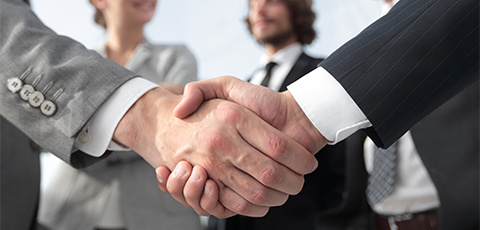 ・Preparation for an overseas assignment.
・Communication with customers and clients.
・Japanese language instruction for workers visiting from abroad.
・Learn how to handle telephone, e-mail, and customer visits from abroad as well as language training and corporate training for employees.
Some of the organizations that have used ICC Language Schools
Boeing Japan
Canon
Chanel
Cosmo company
Enomoto Academy
Foreign Ministry
Immigration Bureau of Japan
INDUSTRY CO., LTD.
ITOEN
Jane Street Capital
Japan Aerospace Exploration Agency
Japan Coast Guard
Japan Ministry of Defense
JEOL Ltd.
JT
JVCKENWOOD Corporation
Chanel
Kanagawa Prefectural Police
Kirin company
Mitsubishi Corporation
Mitsui Sumitomo Insurance Co., Ltd.
NHK SPRING Co.,Ltd.
NIHON ALMIT CO.,LTD.
NTT
Oji Holdings Corporation
Panasonic Corporation
Relo Excel International, Inc.
Shiseido Company, Limited
Siemens
Sojitz Corporation
Sony Corporation
STANLEY ELECTRIC CO.,LTD.
Sumitomo Forestry Co., Ltd.
THE YOMIURI SHIMBUN
Trend Micro Incorporated.
U.S. Embassy in Japan
United States Department of Defense
Yokohama prison
YUSHIRO CHEMICAL
Zeria Pharmaceutical Co., Ltd.
Process for enrollment

1 Obtaining enrollment materials/ inquiries.
You may visit ICC's homepage or telephone the school you would like to study at should you have any questions concerning enrollment.
Trial Lesson / Inquiries
2 First meeting
Our staff will discuss with you your desired course, schedule and purpose of study. Based on this information, we will suggest a suitable course plan and present you with a lesson fee estimate.

3 Trial Lesson
We encourage you to take a trial lesson so as to determine the most suitable instructor for you.
4 Start of lessons
Once you have decided to enroll it is now time to start! Should you have any particular requests, do not hesitate to speak with the instructor or staff!
5 Evaluation Reports/Certificates of Completion
Evaluation reports and certificates of completion are available upon request.
Lesson Fees
We will provide a written estimate of your desired lesson plan. Please feel free to inquire.
Lesson Fee
ICC has six schools to choose from.
You may contact the school you would like to study at by either telephone or e mail.
Ginza New Central Bldg.,6F, 9-14, Ginza 5-chome, Chuo-ku,Tokyo
TEL +81-3-3571-5715 FAX +81-3-3571-5719 >

Stork Nagasaki Bldg., 4F,11-4, Shinjuku 2-chome, Shinjuku-ku,Tokyo 〒160-0022
TEL +81-3-3354-9339 FAX +81-3-3354-9330 >

La Maison Raffinee, 4F, 6-24 Hara-Machida 1-chome, Machida, Tokyo 〒194-0013
TEL +81-42-728-6535 FAX +81-42-721-6661 >

Ikko Bldg., 3F, 9-2, Daimachi, Kanagawa-ku, Yokohama 〒221-0834
Tel +81-45-316-8909 Fax +81-45-316-6919 >